Apparent Wind
Our Apparent Wind fabric is made up of two or three laminated layers with a water-repellent treatment on the outside. In the three-layer fabrics, between the external and internal fabric there is a waterproof, breathable, thermoregulating membrane that repels water and wind, creating a microclimate between the skin and the fabric. In the two-layer ones the intermediate membrane is not applied and therefore the fabric has a windproof thermal function. We will define the first as trilaminate and the second as simply coupled.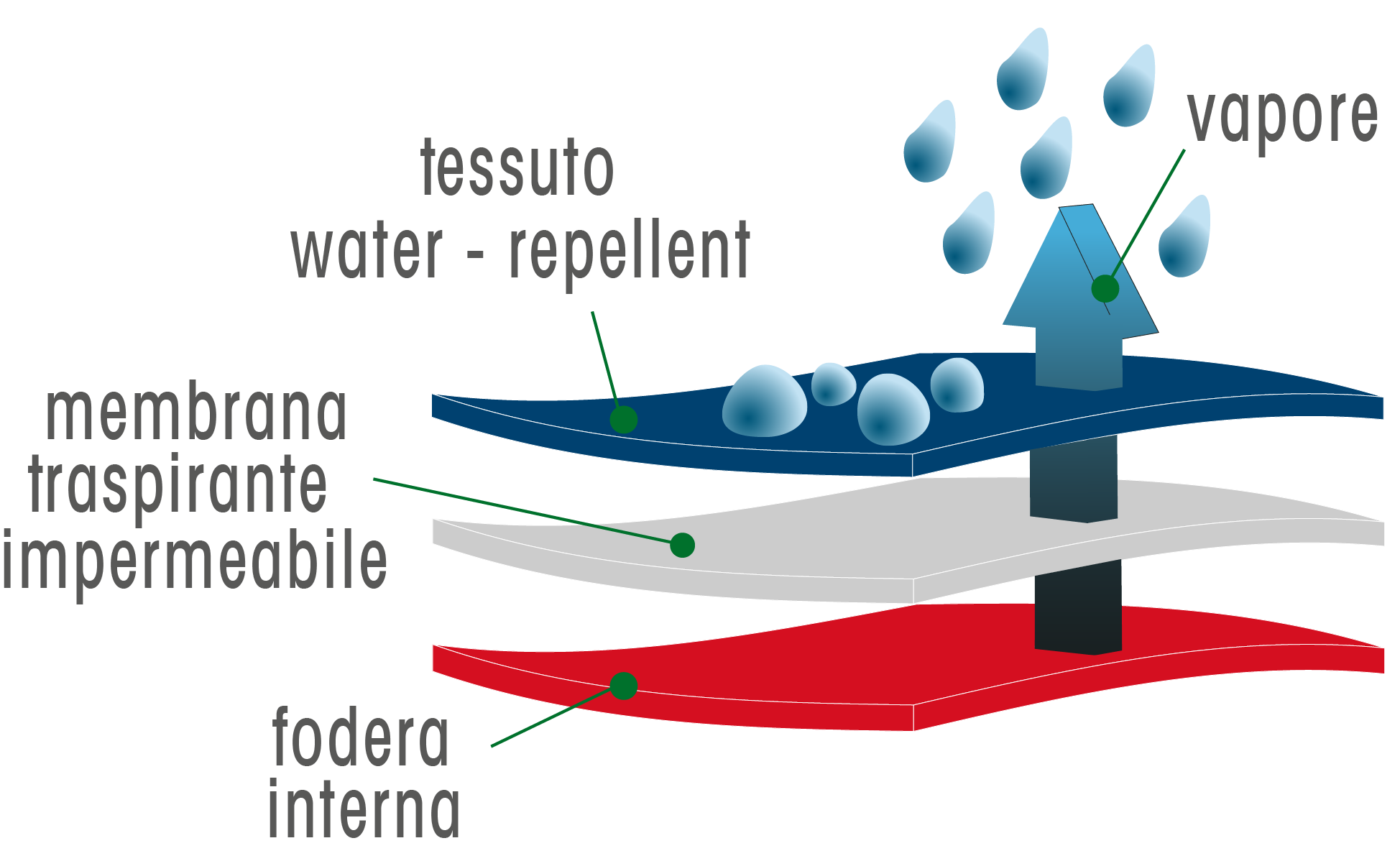 Features
External surface with long-lasting water-repellent treatment. Waterproof (10,000mm water column) and breathable (10,000 mg/m2 24 hrs).
Low environmental impact
The yarns with which the external fabric and internal fabric are made are polyester and are produced by recycling other materials such as plastic from water bottles that we collect and recycle to make our fabrics have less impact on the environment.
In the three layers the membrane we use is made of polyester so the overall fabric thus created is 100% polyester and therefore completely recyclable