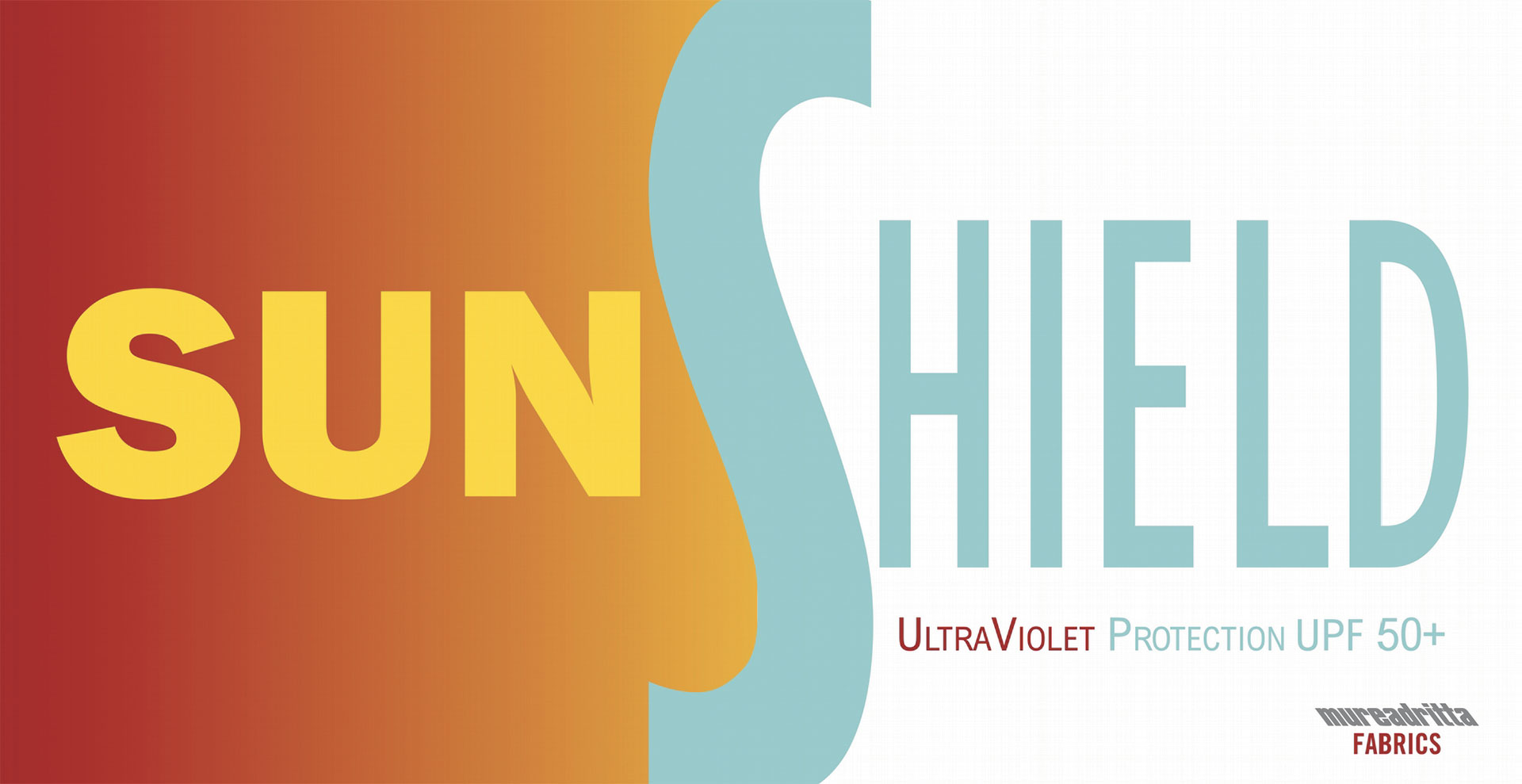 SunShield
UPF 50+ certified hydrophilic stretch fabric, made with recycled polyester yarn.
The UPF 50+ value indicates how many times it is possible to multiply the period of protection naturally offered by the skin to solar radiation before an erythema appears, i.e. an abnormal redness of the skin (sunburn) caused by congestion of the capillaries (as in a inflammation). This value is determined on our fabric as it is.
| | | |
| --- | --- | --- |
| CHARACTERISTICS OF THE PHOTOTYPE | UNPROTECTED SKIN REACTION TO SUN EXPOSURE | TIME OF NATURAL SKIN PROTECTION WITHOUT FILTERS |
| Milky complexion, ivory; red hair, freckles, blue or light eyes | always burns, never tans | 5 to 10 minutes |
| Light complexion; red or blond hair, freckles, light or hazel eyes | burns easily, tans little or with difficulty | 10 to 20 minutes |
| Moderately light complexion; brown hair, light or brown eyes | you burn without adequate protection, you tan gradually | 20 to 30 minutes |
| Beige or olive complexion; dark hair and eyes | he rarely burns, he tans quickly | about 45 minutes |
| Very dark complexion in various shades; dark or black eyes and hair | he almost never burns, he tans quickly and a lot | about 60 minutes |
| Black complexion; black hair and eyes | never gets sunburnt, can suffer from hyperpigmentation | about 90 minutes |
See the table: there are mainly three phototypes that have low natural protection (of 5-10, 10-20, 20-30 minutes) and are therefore at a very high risk of sunburn.
By multiplying the minutes of your membership band for 50 you will have the protection time guaranteed by this fabric.